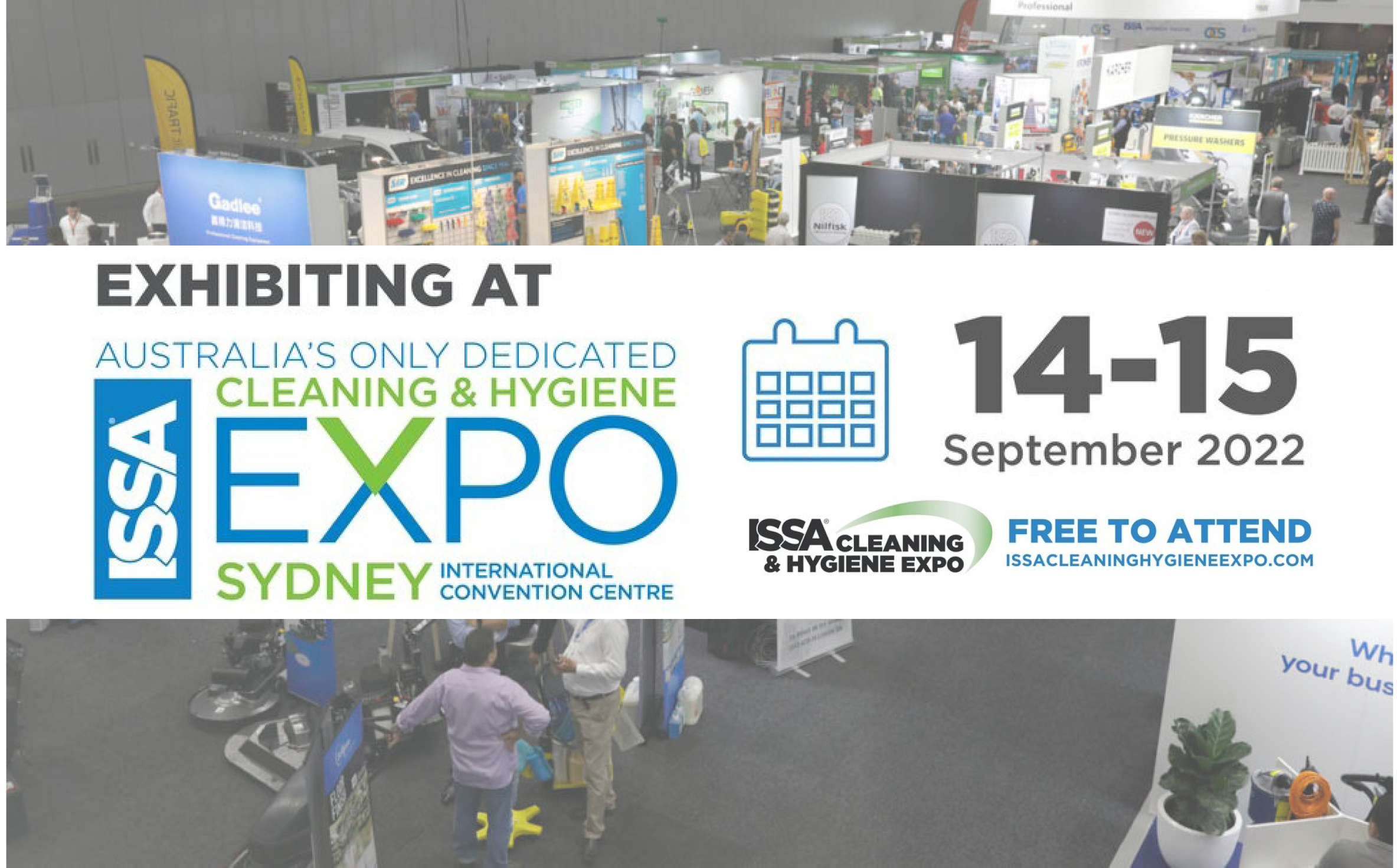 Visit us at the ISSA Expo
Powerblast is excited to announce we will be attending the ISSA cleaning and hygiene expo at the ICC Centre in Sydney, on the 14th and 15th of September. We will be showcasing our world class range at site 195.

The ISSA cleaning and hygiene expo is Australia's only dedicated cleaning and hygiene expo which creates opportunity for persons in the cleaning industry to
have exclusive access to the latest products, services, innovations and to network with a wide range of industry professionals. This event is free for attendees.
Not only are there over 70 exhibitors showcasing at the event, you will be able to take away valuable tips on how to increase your business' profitability,
boost brand awareness and industry trends with 2 days' worth of rich education and training through 40+ seminar style education/training sessions.
Powerblast will be showcasing our world class Kranzle, Hotwash and Powershot pressure washers and accessories at SITE 195.
Learn how to enjoy Less Downtime . More Washtime from our team on-site, bring your technical questions along to be answered by our tech manager who has a wealth of knowledge and put your business card in our prize draw for your chance to win a 1ltr bottle of Johnny Walker Blue Label. We will also be introducing an industry first at the expo – be sure not to miss it!
Come along and have a coffee on us! SITE 195, REGISTER FOR FREE HERE
Address:
ICC Sydney – 14 Darling Dr, Sydney NSW 2000
Exhibition Visitor opening hours:
Wednesday 14th Sep 2022 – 10:00am – 4.00pm
Thursday 15th Sep 2022 – 10.00am – 4.00pm
If you have a question for us in the meantime, be sure to reach out on Ph: 1800 812 223 | Tech helpline: 1300 721 724 | sales@powerblast.com.au or via our web chat.
See you in September!